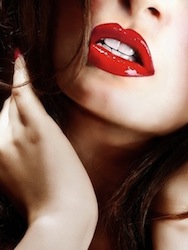 "Worthy of Trust and Confidence" by J. A. Ballarotto (Pirate 143 Press, paperback)
This year is the 50th since President John F. Kennedy was killed in public in broad daylight and, c'mon, we're still no nearer to the truth than on that November day. So believes J. A. Ballarotto. A former Secret Service agent, since 1987 he's been a criminal defense attorney with offices in both Trenton, New Jersey, and Key West. He continues to, as he puts it, "assume responsibility for protecting the rights of those wrongfully accused throughout the United States."

His new book, which begins just before the assassination, its narrator working for the Presidential Protection Division. It truly begins with the author's disclaimer: "This novel suggests an interpretation of an historic episode that is shrouded in more mystery and is the subject of more debate than any other single event in the history of the United States ... The story and opinions here are not approved, endorsed or authorized by or associated in any manner with the United States Secret Service, the FBI or any other government entity."
Perhaps, then, we have a chance at getting to the truth.
-- Reviewed by Mark Howell The Citizen Key West News http://keysnews.com/node/47704


5.0 out of 5 stars
A Window in Time
, April 5, 2013 A fast paced novel about a new agent with an attitude, what appears to be a simple counterfeiting case that that grows increasingly complex, shifting loyalties and inter- agency rivalries with some surprise twists. In addition to being a good crime novel that bounces between locations, the author paints a picture of life on both sides of the law during a time of change in the country, with a particularly good take on Newark and insight into the mob culture at the time. An enjoyable read that begs for a sequel. By Marflavious
5.0 out of 5 stars

John Hartmann
March 17, 2013
Format:Kindle Edition
I know the writer as a top notch attorney. I had no idea he was also a top notch writer until a judge told me to get this book. I did, and its great. I highly recommend it. The plot is exciting and the writing is excellent. I read it over the weekend and put it down only to sleep. Everyone should read "Worthy of Trust and Confidence." They will not be disappointed.

5.0 out of 5 stars

Fast Paced Thriller
May 6, 2013
By
mrochonchou
Format:
Paperback

This was an amazing novel, not only for a first time author, but for ANY author. The characters were described in a way in which I felt I have known them forever. If anyone has ever had dreams about being in the Secret Service and wondered what life would be like, this book is for you. The twists and turns make this a real page turner.

See more
reviews
Buy or Download Now